Foot and Toe Twitching

Uncontrollable twitching of the toes and feet is a relatively common issue that can occur in people of all ages. Many have trouble sleeping at night or focusing on important tasks because of this twitching, and it can be difficult to find a source or underlying cause.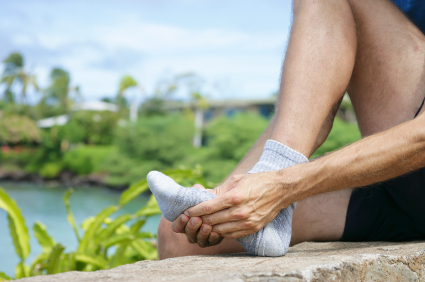 With common toe twitches, either one or multiple toes will move in an unpredictable manner, sometimes in ways that you would not be able to mimic on your own. Common cases consist of the toes bending or twitching in a horizontal manner that can cause the muscles in your toe, foot and leg to cramp. Another common report from people with twitching toes is that multiple toes will move in unison, bending in one direction or pointing outwards from each other so as to form a "V" shape. Some slight sufferers experience nothing more than a bend in their toe every now and then, but it's still enough to keep them up at night.

For some, the twitching does not isolate itself to a toe or group of toes, but instead exists right in the foot itself. You might find that your foot is uncontrollably bending inwards or outwards at its arch, or feel only the slightest twitch of your flesh from a tiny muscle in your foot experiencing a spasm.

Normally, the Stops Leg Cramps natural remedy is able to stop these common toe twitches and foot twitches in about a minute or so. All you have to do is apply some of the remedy all around the twitching area and rub it in. After doing such, most people find that their twitches are gone within just a minute's time and they can go about their day or night without a hitch.

Sciatica and back issues, recent injuries to muscle or bone, and muscle fatigue are a few things that can cause twitching in the toes. The use of drugs such as caffeine can cause twitching, as can any type of denervation or damage to the nervous system. There are also some with the opinion that various electrolyte imbalances and endocrine abnormalities may contribute to this type of muscle movement.

As far as we know, we are the only natural remedy currently available for people who suffer from foot and toe twitches. Visit the Order page to have a bottle of the Stops Leg Cramps Amish herbal remedy sent to you in a hurry.